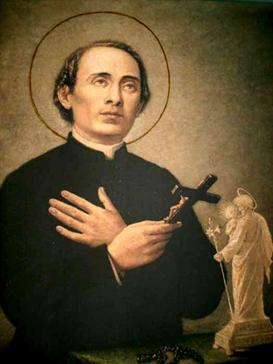 Blessed Nazju Falzon
Son of Francis Joseph, a judge, and Mary Teresa, the daughter of judge. Ignatius and all three of his brothers became lawyers; two of his brothers entered the priesthood. Ignatius received minor orders at age 15. He earned a degree in theology, but did not feel worthy of the priesthood, and though his bishop encouraged him, Ignatius never took the final step of becoming ordained. Taught catechism to children at the Institute of the Good Shepherd; known to help the poorer children with money, as well.
Worked with the British soldiers and sailors stationed on Malta, meeting them by hanging around the docks and other places where they were assigned. They were rough men in a rough district of bars and and prostitutes, but when Ignatius found those who interested in the faith, he brought to his own home for services. When more and more men grew interested, he moved them to the Jesuit Church in Valletta, Malta. To explain the faith, he imported simple religious works in assorted vernacular languages, and distributed them to the men. Wrote The Comfort of the Christian Soul. He converted hundreds, and for those who stayed on the island, he became their pastor, performed their marriages, baptized their children, said homilies at their funerals.
The Servant of God Ignatius Falzon also had a great passion for preaching the Gospel and teaching the Catholic faith. He too put his many talents and his intellectual training at the service of catechetical work. The Apostle Paul wrote that "each one must do as he has made up his mind, not reluctantly or under compulsion, for God loves a cheerful giver" (2 Cor 9:7). Blessed Nazju was one who gave abundantly and cheerfully; and people saw in him not only boundless energy but also deep peace and joy. He renounced the worldly success for which his background had prepared him, in order to serve the spiritual good of others, including the many British soldiers and sailors stationed in Malta at the time. In his approach to them, few of whom were Catholic, he anticipated the ecumenical spirit of respect and dialogue, which is familiar to us today but which was not always prevalent at that time.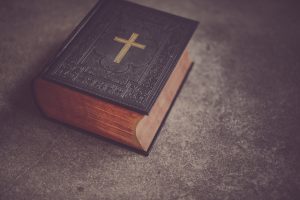 Ignatius Falzon drew his strength and inspiration from the Eucharist, prayer before the Tabernacle, devotion to Mary and the Rosary, and imitation of Saint Joseph. These are fountains of grace from which all Christians may drink. Holiness and zeal for God's Kingdom flourish especially where parishes and communities encourage prayer and devotion to the Blessed Sacrament. I urge you therefore to cherish your Maltese traditions of piety, purifying them where necessary and strengthening them with sound instruction and catechesis. There would be no better way of honouring the memory of Blessed Nazju Falzon. – Pope John Paul II during the beatification Mass for Blessed Nazju
Also known as
Born
Additional Information
other sites in english
sitios en español
fonti in italiano
nettsteder i norsk
This is an catholicsaints.info opinion piece